Consulter les remerciements

Partager sur facebook
Mills, Lorraine
1936-2020
We are sad to announce the passing of Lorraine Mills at Residence Jodin, on May 29, 2020. Born in Edmundston in 1936, to the late Elizabeth (Toner) Mills and James R Mills, she ls survived by brothers Arnold Mills (Raymonde) of Gatineau, QC; Arthur Mills (Toby Schnider) of Orleans, ON and her sisters Florence Mills of Fredericton and Rowena Mills of Rothesay; as well as sisters-in-law, Theresa Mills of Edmundston and Lucille Mills of Drummond. She was predeceased by her parents, her brothers Eldon and Myles and sisters Ann Marie and Alice.
After graduating from Conway Academy she attended the School of Nursing at Hotel Dieu Hospital in Edmundston. Her further education included Universities in Ottawa, Harvard in Boston and Columbia University in New York, where she completed a Master's Degree in Health Administration. Her career led her to Port Jefferson Hospital in Long Island, NY, and then to The American Hospital in Paris, France. Returning to New Brunswick, she accepted a position as the Director of Nursing at Hotel Dieu Hospital in Edmundston and the NB Department of Health in Hospital Services, until she became Assistant Executive Director, Patient Care, at the Dr. Everett Chalmers Hospital in Fredericton, where she was instrumental in developing innovative patient care programs for the new hospital.
Lorraine retired to her home town of Edmundston, where she enjoyed travelling to her summer cottage in Maine while caring for her elderly mother. She will be missed not only by her immediate family, but also many nieces and nephews and numerous cousins. The family expresses their appreciation to Celine Toner for the wonderful care she provided for Lorraine during her illness.
A private celebration will take place for the immediate family and close friends on Wednesday, June 3. To view the live celebration please click on this link https://funeraweb.tv/fr/diffusions/14606/wait A commemorative mass will be held at a later date.
To all who share our grief at Lorraine's passing, we thank you. In her memory donations may be made to the Canadian Cancer Society.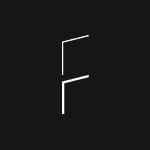 Hommage vidéo
Écrire un message de sympathie
Nouvelle Chronique